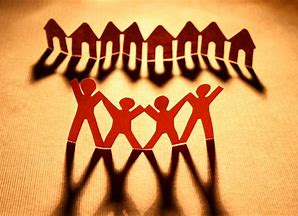 No parades, no Tuesday concerts in the park, no community dinners, no Pumpkinfest: the pandemic has cut its swath through events that serve to maintain community spirit in Wellington. When COVID-19 starts to fade away, as I assume it will someday, can people in Wellington draw on their personal reserves of goodwill and make the place hum again? Of course, we can; this is Wellington.
Community spirit leads to spending money locally.
A community, with spirit, is a productive and thriving place where people are happy to put their money into circulation. The sooner a community gets a dose of spirit, the sooner it can get back on its feet economically. Unlike Wellington, some communities need an injection of community spirit to pick themselves up off the floor.
This has not gone unnoticed by the federal government. The Wellington times learned some of the details of its proposed response. The government is planning to introduce the Community Spirit Corps (CSC), a body that will be people by young people ages 18-to-25 who will receive a basic income to train to become Community Spirit Builders (CSBs).
Once trained, their job will be simple. They will be sent into communities with a low Community Spirit Index (CSI), as measured by a new algorithm developed by Statistics Canada, which is based on 2020 Census data. Ideally, there should be one CSB for every 100 Canadians whose community falls below the median CSI line. They are expected to take up their field assignments in June.
CSBs will be tasked to whip up enthusiasm for volunteer activity to increase community spirit. That could involve organizing wiener roasts, quilting bees or euchre nights, anything that serves to bring a community together. CSBs will stay in a community until its CSI is at or above that median level.
Officials have assured us that this is a new programme no relation to the stillborn Canada Student Service Grant programme that was the subject of controversy in 2020. This time, however, neither Bill Morneau nor any member of Justin Trudeau's family is involved. The CSC will function like the Company of Young Canadians and Katimavik did in their day.
CSB training will be given by existing and newly hired federal government employees, many of whom will have experience in such community spirit building exercise as participation in campaigns for public office. The government, however, does not plan to reinvent the wheel. For example, whereas CSBs will be trained in the art of organizing bake sales; cookie, cake and pie recipes will be drawn from various local sources, such as Women's Institute cookbooks. Training of CSBs will begin in March and their first on the ground deployment will be in June.
One other important task of CSBs will be to write a weekly report to the CSC office. These reports will outline the initiatives taken during the week and list the names and addresses of people who have either jumped into the spirit raising effort with both feet and those that declined to respond with enthusiasm. What use will be made of the list of names is unclear.
CSBs will be recognizable by their distinctive red and white striped shirts and red berets. As a condition of court from the NDP for the initiative, the uniform will also feature orange socks. Lululemon has expressed interest in redesigning the CSB uniform if the contract goes out to tender.
Reaction to the proposed policy has been mixed. Some applaud the government for its return to the stimulation of youthful employment with economic value. Others are more skeptical, noting community spirit isn't something that can be brought into being by a government programme.
Rather, community spirit develops organically as people get involved with their neighbours. schools, churches or service clubs. And some people are uneasy about a youth corps being let loose on any community,
I'm looking for red berets already.
Personally, I would like to see the programme proceed. I can't wait to see those red berets with orange socks in action; I'll have to go out of town to so. After all, this is Wellington, and we have an above average CSI score, don't we?
Some readers seem intent on nullifying the authority of David Simmonds. The critics are so intense; Simmonds is cast as more scoundrel than scamp. He is, in fact, a Canadian writer of much wit and wisdom. Simmonds writes strong prose, not infrequently laced with savage humour. He dissects, in a cheeky way, what some think sacrosanct. His wit refuses to allow the absurdities of life to move along, nicely, without comment. What Simmonds writes frightens some readers. He doesn't court the ineffectual. Those he scares off are the same ones that will not understand his writing. Satire is not for sissies. The wit of David Simmonds skewers societal vanities, the self-important and their follies as well as the madness of tyrants. He never targets the outcasts or the marginalised; when he goes for a jugular, its blood is blue. David Simmonds, by nurture, is a lawyer. By nature, he is a perceptive writer, with a gimlet eye, a superb folk singer, lyricist and composer. He believes quirkiness is universal; this is his focus and the base of his creativity. "If my humour hurts," says Simmonds,"it's after the stiletto comes out." He's an urban satirist on par with Pete Hamill and Mike Barnacle; the late Jimmy Breslin and Mike Rokyo and, increasingly, Dorothy Parker. He writes from and often about the village of Wellington, Ontario. Simmonds also writes for the Wellington "Times," in Wellington, Ontario.
More by David Simmonds:
Tell a Friend
Click above to tell a friend about this article.