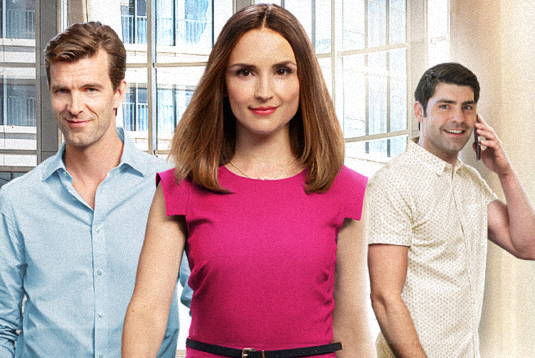 There has been a kit written this season about the plethora of Hallmark movies that bubble up on the W channel. Hallmark commissioned roughly a hundred films this year, seventy of which shoot in Canada. Budgeted at somewhere between two and three million dollars and with a three-week shooting window, these on-the-cheap and quickly produced movies attract huge audiences, years after years.
---
Why such success?
---
They are successful because a formula is followed. I suspect that since Hallmark is churning out so many movies, it may just be in the market for another script, this one set in Wellington County. To meet the opportunity, I worked up a plot outline for a Hallmark movie and you may decide for yourself whether I have the formula right.
Story outline for Jessica and Michael
This is the story of Jessica and Michael, two middle-aged Canadians in Wellington County. Jessica is a thirty-something that lives in Wellington County. She is an only child and single, never having found Mr Right. She dresses frumpishly and presents as a 7.5, but we sense she is 9.5 material. The numerical rating is ostensibly a movie character ranking system.
Jessica dates Melvin regularly, but not frequently. He's local bank manager, who was a grade school playmate of Jessica. He is a 7.5, too, which is probably his limit as he has a bald spot.
There is some desultory talk of marriage between Jessica and Melvin. Neither can work up the enthusiasm to go ahead with it; their relations are at an impasse. Given this is a Hallmark movie, the dating of Jessica and Melvin can not, in any way, be considered a booty call.
Jessica lost her father ten years ago and her mother two years ago. She misses them terribly. She often finds herself pining for her parents.
Jessica runs a dairy bar, started by her grandparents and then operated by her parents. Indeed, the dairy bar is full of memorabilia from the first two generations of ownership. The bar is a family institution that she cannot contemplate giving up, even though it is losing money.
Deep down, Jessica knows she is running the bar on borrowed time. She has two employees. Tess, a homely 7, is her early thirties; Veronica, a 15-year-ld part-timer, not yet numerically rated, comes with a poodle called Nixon. Nixon is to ad lib his part and is in the movie to fill dead spots; he's basically a prop.
Something the dairy bar has got going is its unique dish, an ice cream that doesn't melt when it's heated. It's what the diary bar calls Warm Ice Cream. Jessica always thought that, if marketed properly, Warm Ice Cream would be a big seller: it would appeal to ice cream addicts looking for a winter fix. The recipe came from her grandmother and passed on to her as an inter-generational secret.
One day, a visitor, Michael, who is a 9.5, but comporting himself as a thirty-something 8, comes to town on business. He stops in for refreshment at the diary bar and orders a Warm Ice Cream, of which he knew nothing. He is intrigued.
Michael asks Jessica for the recipe. She says, "Not on your life." They banter; her obsessive secrecy holds.
Michael is obviously taken by her spunk. He also engages, positively, with Nixon, who has the run of the place. After Michael leaves, Tess and Veronica note there is a spark between Jessica and Michael and tease Jessica about it. Jessica dismisses the idea.
Why hasn't Michael been snapped up by another deserving 9.5, wonders Jessica. He is a widower; his wife died in a tragic accident involving a loose wind turbine blade. He has not wrapped his mind around another relationship, that is, until he meets Jessica.
Michael is taken with Jessica, so much so that when he leaves the dairy bar, he forgets his briefcase, which Jessica discovers. At first, she refuses to open it, but then does so when no clue as to its ownership can be found. Inside the briefcase are some blueprints with a firm name on them: Boreal Energy Group.
With the encouragement of Tess and Veronica, Jessica finds the company phone number and tracks down Michael. They agree that he will come by the dairy bar in a couple of days to pick up the briefcase. Michael is impressed by the tact Jessica shows in not revealing to anyone else that the briefcase had been lost.
---
Curiosity overcomes integrity, else no story.
---
The night before Michael arrives to reclaim the briefcase, Jessica, overcome by curiosity, looks at the plans in the briefcase. To her surprise, she discovers they are plans for small scale nuclear reactors. Then she discovers something else.
Based on the recipe for the Warm Ice Cream dish, she knows a thing or two about thermodynamics. To her mind the reactor design won't work. A heating function has been described as a cooling function and vice versa; she makes notes on the plans in pencil.
When she meets Michael to return the case, she confesses she has looked at the Boreal Energy Group papers. Michael is annoyed with Jessica; she leaves in a huff. Their relations are imperilled.
When Michael reviews the plans, again, in a calmer mood, he reads her notes. Suddenly, he realises the thirty-eight nuclear scientists that contributed to the reactor design have missed a fundamental point. Only Jessica has spotted it, in part because she watched every episode of The Big Bang Theory, eight times.
This causes Michael to re-evaluate his developing relationship with Jessica. He decides she is a real catch. He phones her to apologise.
Meanwhile, Jessica has spent the past few days moping. Spurred on by Tessa and Veronica, she accepts the apology. Michael and Jessica agree to meet, again, at the dairy bar.
In the interim, Melvin is the bearer of bad news. The bank is going to call its loan; the dairy bar must close. Melvin suggests that, given the potential conflict of interest, he and Jessica stop seeing each other. Secretly, Jessica is relieved.
Jessica and Michael meet the next day. A despondent Jessica shares her troubles with Michael, but he has good news for her. In view of her massive contribution to the design of the reactor, Boreal Energy Group is going to put her name on its patent application, thereby giving her a future stream of revenue, if the product is successful.
Michael has more good news for Jessica. Boreal has selected Wellington County as the site of its first field test for the reactor. He was in the County, in the first place, to scout locations when he met Jessica.
Michael will be moving to the County for the foreseeable future to supervise the project. If she wishes, the dairy bar will be the prime customer in the service network and will be compensated for going onto reactor power.
Michael has also spoken to Melvin about the bank loan. Given the new information, the bank is going to hold off calling the loan. Michael has also obtained an oral assurance that Melvin and Jessica are no longer an item.
On top of all that, Boreal has agreed that its lawyers will file for a patent for Warm Ice Cream recipe, thereby protecting her proprietary interest in the recipe from would be copycats. It may create an opportunity to market Warm Ice Cream nation wide, Michael notes.
---
Now the Hallmark ending.
---
Jessica asks Michael if this means they will be spending more time together. Michael replies that it sure does. In fact, they will spend the rest of their lives together as husband and wife, if she will have him.
Michaels pulls a ring out of his pocket and drops to one knee. They embrace and kiss, which Michael takes as a positive response. Then the credits roll.