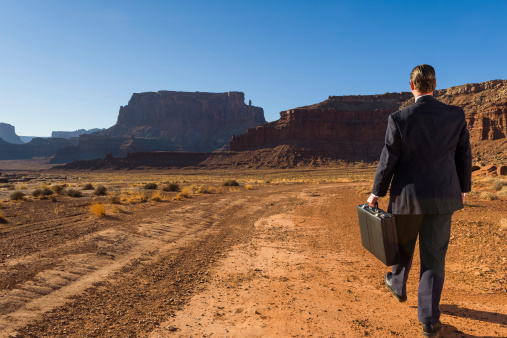 How many of you would like to be Chief Administrative Officer of the Corporation of the County of Prince Edward. The salary is attractive. Your mandate is to break some eggs to achieve efficiencies.
---
Take stress leave before the jig is up.
---
If you break the wrong eggs or break the right eggs the wrong way, you're a goner. Since your shelf life is bound to be short, your best hope is to take stress leave before the axe falls. Alternatively, you can secure a wrongful dismissal settlement.
The carries a nice salary and some benefits, but on reflection, no thanks.
What is this job? It's a new position in the suds industry and it has nothing to do with detergent. Created by the government of Ontario, as part of its new beer policy, it's called the Beer Ombudsman for Ontario or BOO.
Hey, you think, that's I, a sophisticated consumer of the product and would be willing to ingest more of it in the public interest. It may be one of those dirty jobs, but someone has to do it. I'll do my bit for my unborn great-grandchildren and the people of Ontario and step forward.
---
I'm here to advise you to think twice before you apply.
---
The first caution is to beware of the fact that beer itself is a political football. The government announced its new beer policy in a press release, with a lead and a subtext. The lead reads '"Ontario Expanding Beer Sales to Grocery Stores." The subtext states "Ownership of Hydro One to be Broadened, with $4 Billion Raised to be Invested in Infrastructure Projects."
The actual proceeds of the sale of the government's majority interest in Hydro One are expected to be $9 billion, with $5 billion going to reduce Ontario's debt. Any way you look at the numbers, the Hydro One sale involves big, big dollars. There may be a lot at stake in the beer industry as well, but nothing of that magnitude.
It's reasonable to assume that beer news is being used as political cover for the controversial Hydro One announcement. After all, beer sales and public infrastructure are not two subjects that instantly leap to mind as related.
The second caution is to beware of government-speak. The early words from our Premier were that "It's a great day for people who like their beer cold and more conveniently available."
If one takes some issue with the new policy, one is a lover of warm beer that is hard to get or to state it even more plainly, an out and out loser. The new policy also come with its own Twitter hashtag – "#FreeTheBeer." Like the "Free Willy" movie, or the "Free Nelson Mandela" campaign of days past, it evokes noble sentiments, except that I wouldn't have characterized Ontario's beer supply as worthy of a movement designed to liberate it.
As you probably know, the new policy will allow beer sales, just singly or in 6-packs, in a limited number of urban grocery stores; "up to" 450 of them eventually, although only "up to" 150 of them by May 2017. In other words, both of those numbers could end up being closer to zero. If you are worried about whether grocery store staff will start slinging beer around like it were ketchup or lettuce, you will be relieved to know that they will be "properly" certified and "fully" trained so that Ontario standards of social responsibility are "always" met.
It's obviously not good enough merely to be "certified" and "trained." We're talking of beer, not some everyday commodity like nuclear waste. It's good to know that the standards are realised, although the logic of how the government can state that fact with any certainty escapes me.
Thirdly, I caution that the job really doesn't look as glamorous as it might appear at first glance. The Beer Ombudsman will "hear complaints from brewers and customers regarding operational issues." The mandate does not state anything about monitoring product quality.
---
The new policy rests on a minefield.
---
There's more than that, too. The policy is full of competing stakes and competing agendas. There's a matrix of players, including Beer Store, the craft brewers, the LCBO, the grocery stores, the convenience stores, the beer consumers and the taxpayers, with criss-crossing interests, needs and demands. It seems to me that the province knows there will all kinds of scratchy issues, arising; it's trying to get away from involvement in the catfight. Indeed, I'll wager the Beer Ombudsman is going to spend a lot of his or her workday crying in his or her beer and then gloomily drinking it at home afterwards.
Maybe that conclusion offers some insight into how the County should be recruiting a new chief Administrative Officer: "It's a thankless job, but, at least, it's not Beer Ombudsman for Ontario."
Some readers seem intent on nullifying the authority of David Simmonds. The critics are so intense; Simmonds is cast as more scoundrel than scamp. He is, in fact, a Canadian writer of much wit and wisdom. Simmonds writes strong prose, not infrequently laced with savage humour. He dissects, in a cheeky way, what some think sacrosanct. His wit refuses to allow the absurdities of life to move along, nicely, without comment. What Simmonds writes frightens some readers. He doesn't court the ineffectual. Those he scares off are the same ones that will not understand his writing. Satire is not for sissies. The wit of David Simmonds skewers societal vanities, the self-important and their follies as well as the madness of tyrants. He never targets the outcasts or the marginalised; when he goes for a jugular, its blood is blue. David Simmonds, by nurture, is a lawyer. By nature, he is a perceptive writer, with a gimlet eye, a superb folk singer, lyricist and composer. He believes quirkiness is universal; this is his focus and the base of his creativity. "If my humour hurts," says Simmonds,"it's after the stiletto comes out." He's an urban satirist on par with Pete Hamill and Mike Barnacle; the late Jimmy Breslin and Mike Rokyo and, increasingly, Dorothy Parker. He writes from and often about the village of Wellington, Ontario. Simmonds also writes for the Wellington "Times," in Wellington, Ontario.
More by David Simmonds:
Tell a Friend
Click above to tell a friend about this article.