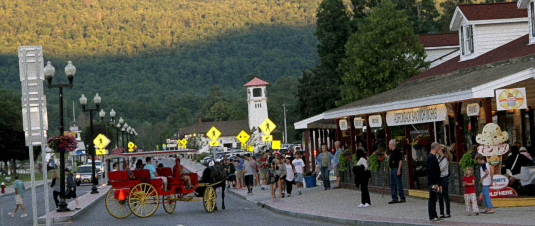 Summer is holiday time. The word, holiday, derives from holy day, historically the few times each year when work was suspended for most. In France, people holiday after Bastille Day and before the end of August. The normally bustling streets of Paris empty, except for foreign tourists and those servicing their needs.
---
We're not taking a cruise this year.
---
We didn't feel like going on another Caribbean cruise, since we've already been to almost all the islands, some of them twice. How many times do you want to stroll through the Nassau Straw Market looking at souvenirs?
Our next thought was an Alaska cruise, but we decided to save that for next year. We'll pick our dates and book it sometime in February. We'll fly to Seattle or Vancouver and then get on the ship. That should be fun.
This year is going to be much simpler and inexpensive. We're going to drive to Clifton Park, NY, which is just south of Albany, to visit our daughter Michelle; she moved out in June. We'll see her for a day and then drive north to Lake George to relax. We passed through Lake George three years ago, but haven't stayed near the lake.
Nicknamed, Queen of American Lakes, Lake George is long, thirty-two miles, and narrow, its maximum width is three miles. The lake is located at the base of the Adirondack Mountains and has an average depth of seventy feet.
The town of Lake George has 3,500 year-round residents. It's the home of Fort William Henry, which was the background for the novel, Last of the Mohicans, by James Fenimore Cooper. According to the Lake George Chamber of Commerce, "You can walk within a two-block radius and rent a boat, watch a war re-enactment, relax on the beach, take a cruise, play miniature golf, parasail, hit the arcades, ride in a horse drawn carriage, have a cocktail overlooking the lake or just relax on a bench and watch the world."
---
A recommended hotel.
---
A co-worker, Bobby, recommended a hotel by the lake, The Admiral, which I looked up, liked and booked through Expedia. Bobby says a fellow from Long Island owns the hotel and it's a nice, quaint, small and quiet place.
That was the hardest part of planning this holiday, finding a hotel. Before Bobby told me of The Admiral hotel, I was looking at some of the chains, including Hampton Inn. As it turns out, even though it looks close to the lake on the map, it's a couple of miles away. We wanted something closer and more personal.
I told Bobby if we didn't like it, he was going to hear about it, not only from me, but from my wife, as well.
Anyone I've told this to has said, "You must go on the Minnehaha." That's actually the name of one of the boats that goes around the lake.
There is an outlet centre there as well, which really holds no interest for me. My wife on the other hand will definitely want to go shopping. I just don't have the patience. As far as I'm concerned, she can take the car and leave me at the hotel pool.
Winery tours are always interesting, especially if there are samples at the end. If there is no driving involved, the more samples the merrier. For wineries, I have patience.
We also plan on stopping in Saratoga Springs, at some point, and walking around the town. There are many quaint shops, in Saratoga Springs, and many of places to eat. Last time we went to the racing museum, so I doubt we'll do that again.
My main goal for this holiday is simple; eat, relax, read, sleep and repeat. Let's see if my goals coincide with my wife. I like to sleep late; she gets up early. I like to eat my own meal; she likes to share. No sharing on this trip; get you own meal.
---
Hoping the weather cooperates.
---
So far, the summer has been nice, with some hot days and rain thrown in for excitement. I hope the weather will cooperate with us, with no rain and truly hot and humid days. Look out pool and Lake George; here we come.