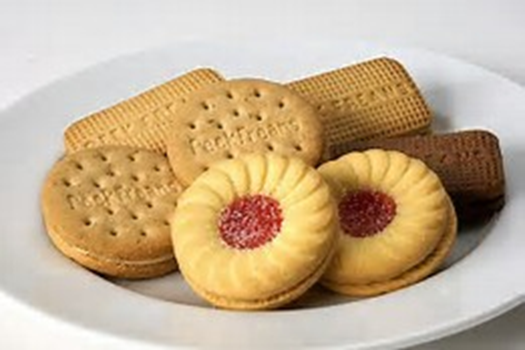 Peek Freans assorted creames
My mother was one for hero worship. There may have been precious few heroes to choose from in 1950s northern England, but she had hers. There was Sir Roger Bannister, the smasher of the four-minute mile barrier; there was Sir Peter Ustinov, the Russian born raconteur and actor, later eclipsed in her affections by Russian ballet dancer Rudolph Nureyev.
---
Sir Edmund Hillary was the number hero for my mother.
---
Most of all, my mother worshiped the great conqueror of Mount Everest, Sir Edmund Hillary. She couldn't stop talking about him. Oh, Queen Elizabeth II was on the list, too, but Hillary took top prize.
Thus, it was with a twinge of cringe that I read a headline recently that said, "High-altitude runner conquers Everest, twice." Killan Journet is a skyrunner and a member of the International Skyrunning Federation. He made a solo ascent of the famed peak, in 1980, which was the first solo ascent, without the use of supplementary oxygen; the first successful no-oxygen ascent was in 1978. By current standards, that itself was not remarkable. What was remarkable was that his ascent of the north face completed in 26 hours, the fastest time ever, according to the Federation.
Then Journet did something even more extraordinary. Just six days after his first conquest of Everest, he made a second solo ascent from a different base camp, without oxygen, this time in 17 hours; not a record, he was out by 15 minutes, but still an incredible accomplishment of a feat that normally takes four days. "I have climbed it with oxygen twice in one week and found it incredibly challenging," said American mountaineer Adrian Ballinger, who said he also found doing a single climb without oxygen, never mind back-to-back climbs, "devastating." For Journet, scaling Everest marked the culmination of his ambition to scale the world's most daunting peaks.
I can't but feel a little sad on behalf of my mother. Her hero's accomplishment seems, through the rear view mirror, rather humdrum. Does it threaten to turn the ascent of Everest into a bizarre of ever ascending extreme sports challenges? We had the summit reaching record, the no-oxygen record, the solo record, the solo speed record and the double solo speed record. What's next, the barefoot record, the climbing up backwards record or the no-granola-bars climbing record?
I know, I should give the complaining a break and credit people for trying to push the envelope; maybe climbing up while pushing an envelope might become an Everest challenge. This takes me, sadly, to, Peek Freans cookies.
One of the pleasures of being a child in 1950s England was the Peek Frean's biscuit. I remember Playbox Biscuits, Royal Scotch Shortbread and the greatest of all, "Assorted Creme." It was a pleasure to discover, on immigrating to Canada in the 1960s, I could still have access to the cookie. For years, but only from time to time, of course, I have faithfully acquired Peek Freans Assorted Creme when I want to feel comforted by a cookie and usually several.
---
Recently, cookie quality has crumbled.
---
Until recently, that is. I began noticing a decline in their quality. The dark, rectangular bourbon creme cookie is softer, has a different colour and lacks the requisite sugar crystals speckled on the outside.
All four types in the Peek Freans Assorted Creme box, circular and rectangular, used to be reliably plumb, the top disk perfectly aligned with the bottom disk notwithstanding the interposition of a creme filling. No more, several cookies I recently sampled were out of alignment by an eighth of an inch or more. This is true in more than one box. The pleasure of eating a quality product has gone, because it simply isn't a quality product any more. I have complained to Mondelez about this and, to be fair, I note that it is sending me a voucher for a complimentary box and will bring my complaint to its Quality Control Team.
Perhaps the corporate history, of Mondelez has something to do with my concerns. Like an unloved foster child, the Peak Freans brand, in North America, has been variously owned or controlled, in the past thirty years or so by several companies. Those companies are Nabisco Brands, R J R Nabisco, Kohlberg Kravis Roberts, in a 'leveraged buyout' that was the subject of the best-selling book and movie "Barbarians at the Gate," Philip Morris, Kraft Foods and, finally, Mondelez International, in 2012. Mondelez is widely held, mostly by institutional investors. That's quite a serial chain of command. Among the "billion dollar brands," which Mondelez now owns, are Oreo, Ritz, Toblerone, Trident, Christie, Halls and Cadbury.
---
It's time for an apology.
---
Now, its apology time; when I compare his stature to that of the Peek Freans Assorted cream cookie, I realize I shouldn't be belittling Mr. Journet for pushing the envelope. I'm just channeling my mother, of course. God save Queen Elizabeth II, Sir Roger Bannister, Sir Peter Ustinov, Rudolph Nureyev and Sir Edmund Hillary. The heroes my mother worshipped.
Some readers seem intent on nullifying the authority of David Simmonds. The critics are so intense; Simmonds is cast as more scoundrel than scamp. He is, in fact, a Canadian writer of much wit and wisdom. Simmonds writes strong prose, not infrequently laced with savage humour. He dissects, in a cheeky way, what some think sacrosanct. His wit refuses to allow the absurdities of life to move along, nicely, without comment. What Simmonds writes frightens some readers. He doesn't court the ineffectual. Those he scares off are the same ones that will not understand his writing. Satire is not for sissies. The wit of David Simmonds skewers societal vanities, the self-important and their follies as well as the madness of tyrants. He never targets the outcasts or the marginalised; when he goes for a jugular, its blood is blue. David Simmonds, by nurture, is a lawyer. By nature, he is a perceptive writer, with a gimlet eye, a superb folk singer, lyricist and composer. He believes quirkiness is universal; this is his focus and the base of his creativity. "If my humour hurts," says Simmonds,"it's after the stiletto comes out." He's an urban satirist on par with Pete Hamill and Mike Barnacle; the late Jimmy Breslin and Mike Rokyo and, increasingly, Dorothy Parker. He writes from and often about the village of Wellington, Ontario. Simmonds also writes for the Wellington "Times," in Wellington, Ontario.
More by David Simmonds:
Tell a Friend
Click above to tell a friend about this article.